FHL to reopen
No words needed from The Legal Genealogist.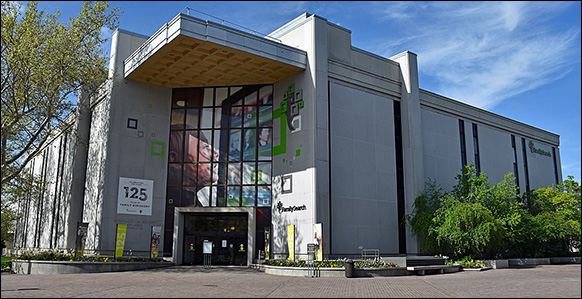 Let the FamilySearch announcement speak for itself:
The FamilySearch Family History Library in Salt Lake City, Utah, announced it will begin a phased reopening starting 6 July 2021. The popular destination service has been closed since March 13, 2020, due to precautions pertaining to the global COVID-19 pandemic. The library serves beginner and professional family history patrons from all over the world and is a popular tourist attraction for the state of Utah. Initially, hours will be from 9:00 a.m. to 5:00 p.m. Monday through Friday, with plans to extend to additional days and hours soon.
"While billions of our records are available online, we realize that many researchers—including professional genealogists whose livelihoods depend on reliable records—are anxious to access records in-person within the library. We know the extended closing has created difficulties, and we are excited to welcome our guests back into a safe environment for continued research and discoveries," said David Rencher, director of the Family History Library and FamilySearch's Chief Genealogical Officer.
Rencher says as one of the most popular attractions in the state, it has been tough to be closed for so long, but necessary to ensure the health and safety of staff and guests. When the library reopens, patrons will be asked to respect any prevailing safety precautions at that time. In addition, sanitizing stations are placed throughout the library, and continuous cleaning procedures will also be in place.
The library has taken advantage of the prolonged closure to make needed renovations to the facility that will be very exciting to patrons when the doors reopen. "Guests will return to an environment that will significantly improve discovery and research experiences," said Rencher. Crews have been busy preparing to welcome guests back by remodeling, adding new features like state-of-the-art patron workstations with multiple monitors and adjustable height desks to accommodate sitting or standing preferences, enhanced workflow throughout, and nearly 40,000 books from new acquisition and long-term storage.
The library has added or upgraded the following new, free patron services. They are accessible through the new Family History Library web page.
• Guests can sign up for free, online, one-on-one virtual consultations with a research specialist (available in languages).
• Library look-up services. If you can't come to the library, a staff member can retrieve a book from its shelves and help you find what you're seeking.
• In FamilySearch Communities online, guests can get assistance from volunteers worldwide, including locating or interpreting ancestor records, asking questions, or sharing their expertise with others.
• Check out the growing menu of popular free online classes and webinars. New selections are offered and recorded weekly and made available on-demand.
• In the library, take advantage of improved services to digitize your family photos and artifacts or convert family audio and video tapes to digital media.
FamilySearch family history centers and libraries will open based on the direction of their local ecclesiastical leaders and government guidelines. If you plan to visit a FamilySearch center soon, please call ahead to ensure it is open and its hours of operation.
Sigh… now if things can not just reopen, but stay reopened… Which, of course, depends on us. Being smart, masking up as needed, and getting those shots…
---
Cite/link to this post: Judy G. Russell, "Tiptoeing back to normal…," The Legal Genealogist (https://www.legalgenealogist.com/blog : posted 8 June 2021).
Image: Beneathtimp, via Wikimedia, CC0.