The language of the law. Part Latin, part Anglo-Saxon, all confusing.
The Legal Genealogist is stretched right to the breaking point.
Seriously.
It's week one of the Genealogical Research Institute of Pittsburgh, this week being held at LaRoche College in Pennsylvania, and I'm taking a course in chromosome mapping.
My brain is about to explode.
And we haven't even gotten to the hard stuff yet.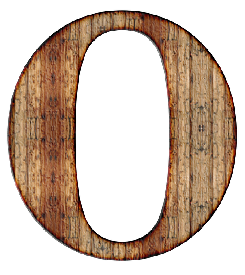 We're still fighting with getting the bits and pieces of software and tools set up to try to get to the hard stuff.
Oy…
And it doesn't help that I was … um … shortsighted enough to agree to do three lectures in other courses when I should have been sitting glued to my own seat.
Except that I love learning from the students as much as I do learning from the instructors and…
Yeah, the travails of the summer genealogy institute. I can feel the outpouring of sympathy from here.
So… another week of long hours and short times available for blog posts, but I couldn't resist the opportunity to use the O of 2018's alphabet soup on a question that came up yesterday in the New York research class here at GRIP: what's the origin of the name of the court known as the Court of Oyer and Terminer?
Now another student here — Michael Lacopo — said it was simply law French for to hear and determine. And he's absolutely right.1
But of course there's a bit more to the story than that.
Originally, in England, around the time of Edward III, there was a special commission issued by the Crown under the King's great seal appointing certain judges to ride out on circuit in designated areas and hear and determine criminal cases.2 That commission was what gave the judges the power to hear those cases and sometimes others under a commission of general gaol delivery:
They sit by virtue of several commissions, each of which, in reality, constitutes them a separate and distinct court. The commission of oyer and terminer gives them authority for the trial of treasons and felonies; that of general gaol delivery empowers them to try every prisoner then in gaol for whatever offense; so that, altogether, they possess full criminal jurisdiction.3
So, in American law, it's "the title, or part of the title, of a state court of criminal jurisdiction, or of the criminal branch of a court of general jurisdiction, being commonly applied to such courts as may try felonies, or the higher grades of crime."4
And here, as in England, it sometimes had power to hear other criminal cases too, and that's why you sometimes see it as the Court of Oyer and Terminer and General Jail Delivery.5
There were times here in America where it was a court that was specially appointed to sit to hear special charges. One of the most famous of these special courts — the Court of Oyer and Terminer that sat to hear the witchcraft charges in Salem, Massachusetts, in the 17th century.6
The name is kin to the word oyez (pronounced oh-yay or oh-yes) that's used to open court sessions, and which just means "hear" or "hear ye"7 — but it's pronounced with the R sound in both words — oy-yer and ter-meh-ner.8
Got that?
Good.
Now… back to chromosome mapping.
Oy…
---
SOURCES