The rockstars, redux
The Legal Genealogist has said it before: there's an old adage that says you're best known by the company you keep.
And, once again, here in 2015, boy do I hope that's true.
Because I am in amazing company right now, thanks to you and your votes in the Genealogy RockStar voting over at John D. Reid's blog Anglo-Celtic Connections.
The rockstars are the people John describes as "those who give 'must attend' presentations at family history conferences or as webinars. Who, when you see a new family history article or publication by that person, makes it a must buy. Who you hang on their every word on a blog, podcast or newsgroup, or follow avidly on Facebook or Twitter?"1
And I am so grateful to be included in that company, once again, here in 2015. As you can see, the voting has to be looked at as such a win for genetic genealogy!! DNA is obviously a major component of everything we do today in genealogy, and it's wonderful to see it getting the recognition it deserves.
Here's the company your votes landed me in, this year, in three different categories:2
International, USA, Genetic Genealogy
CeCe Moore
Silver
International, USA: Judy G. Russell
Genetic Genealogy: Roberta Estes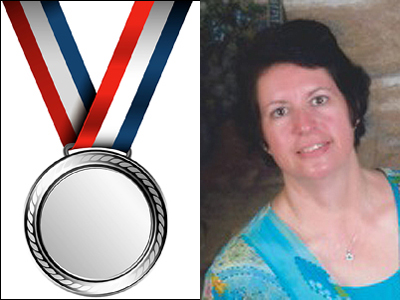 Bronze
International: Thomas MacEntee
USA: Roberta Estes
Genetic Genealogy: Judy G. Russell
---
SOURCES