And the winners are…
On 1 September 2014, for the third year in a row, John D. Reid of the blog Anglo-Celtic Connections asked genealogists around the world to vote for their favorite genealogy "rockstars" — people he described as "those who give "must attend" presentations at family history conferences or as webinars. Who, when you see a new family history article or publication by that person, makes it a must buy." Who is it, he asked, where you "hang on their every word on a blog, podcast or newsgroup, or follow avidly on Facebook or Twitter?"1
Now last year, you — my dear friends and readers — surprised and honored me by voting me into the bronze medal position for the United States behind two people whose accomplishments leave me in awe. They are my mentors and my friends, Elizabeth Shown Mills, CG, CGL, FASG, FNGS, FUGA, and Thomas W. Jones, Ph.D. CG, CGL, FASG, FUGA, FNGS. Just being nominated with them was amazing; winning with them was a total surprise.2
But this year — this year — you, my dear friends and readers, have shocked me right to my core by your votes.
Here, as announced in John's blog today,3 are the 2014 winners for the United States:
Judy G. Russell, J.D., CG, CGL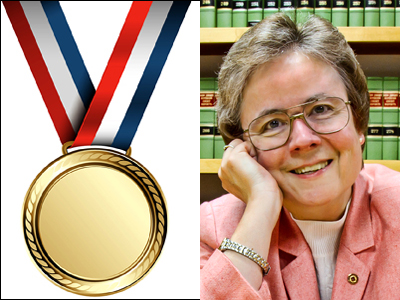 Author of The Legal Genealogist blog. Genealogical lecturer, writer and educator. Member, Board of Trustees, Board for Certification of Genealogists. On the faculty of the Institute for Genealogy and Historical Research at Samford University (IGHR), the Genealogical Research Institute of Pittsburgh (GRIP), the Salt Lake Institute of Genealogy (SLIG) and coordinator of the Boston University Center for Professional Education's course, Civilly Uncommon: Advanced Legal Analysis for Genealogists.
Roberta Estes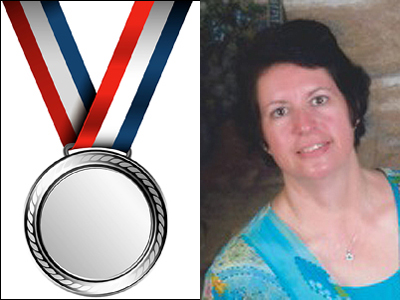 Professional scientist and business owner Roberta has been an obsessed genealogist since 1978. She founded DNAeXplain in 2004 following a successful 25 year career in IT. Roberta manages over 20 surname projects and is teamed with Family Tree DNA to offer personalised DNA analysis for customers and custom analysis for surname projects. And she was the Gold Medal winner in the DNA category this year. Her blog, DNAeXplained, is a must-read for genealogists.
Megan Smolenyak
Author of (among other books) Who Do You Think You Are? The Essential Guide to Tracing Your Family History, and formerly Chief Family Historian for Ancestry.com, Megan is a researcher, writer and lecturer who has worked for years in military repatriations and forensic genealogy. An expert in using DNA for genealogy, she may be best known for finding celebrity roots, such as Michelle Obama's family tree and the true story of Ellis Island's first immigrant Annie Moore. Her website is www.megansmolenyak.com.
I am delighted to be in Roberta's and Megan's company, and honored and humbled to be in the gold medal position for the USA.
Make sure you check out the gold medal winners from around the world, too! John's blog today lists them all — and all week we are learning more about the voting from all parts of the world.
---
SOURCES